A Carnival participant.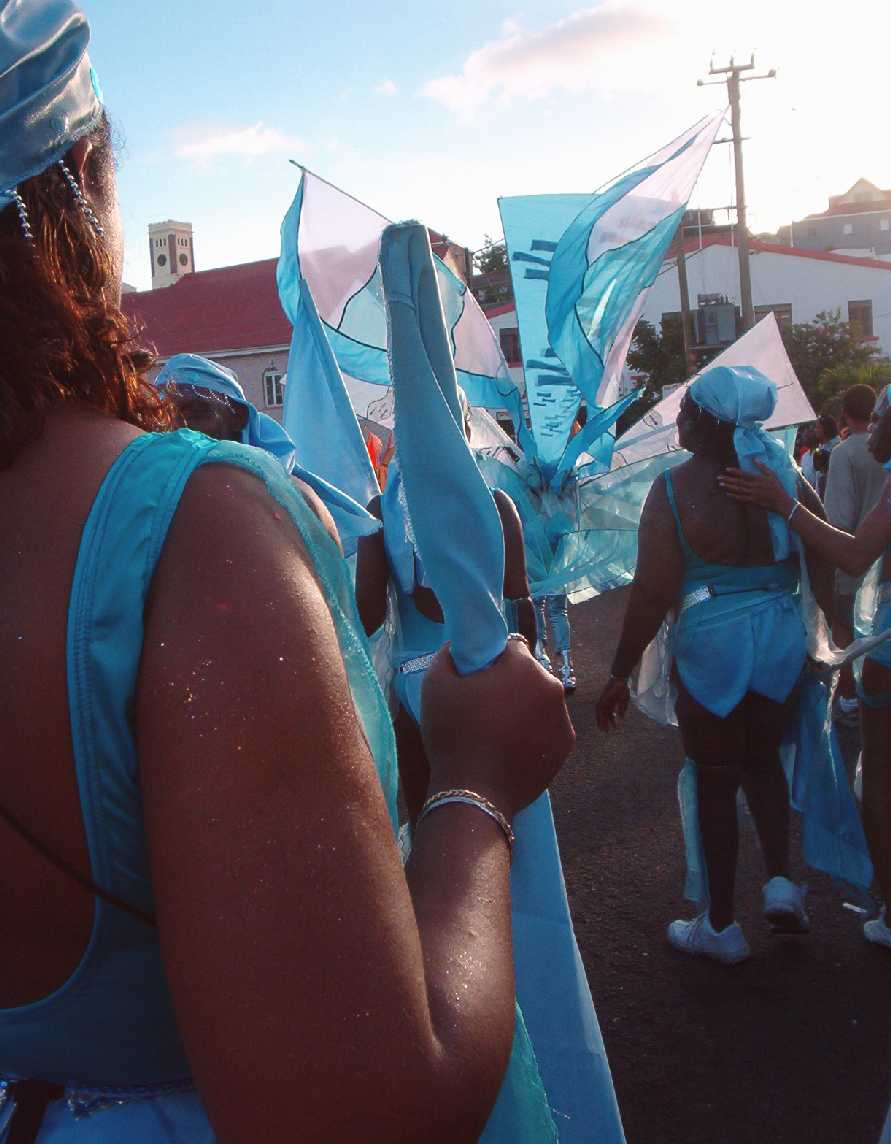 Looking toward the butterfly king of the band.
Grenada's Carnival was August 9-12.
Beautiful colors, loud music & dancing in the streets, steel pan competitions, etc.
Erik checking out pre-Columbian Arawak/Carib stone
In a windy village called Pearls on the eastern side.
A Blue Marlin on display at the fishermans' bday.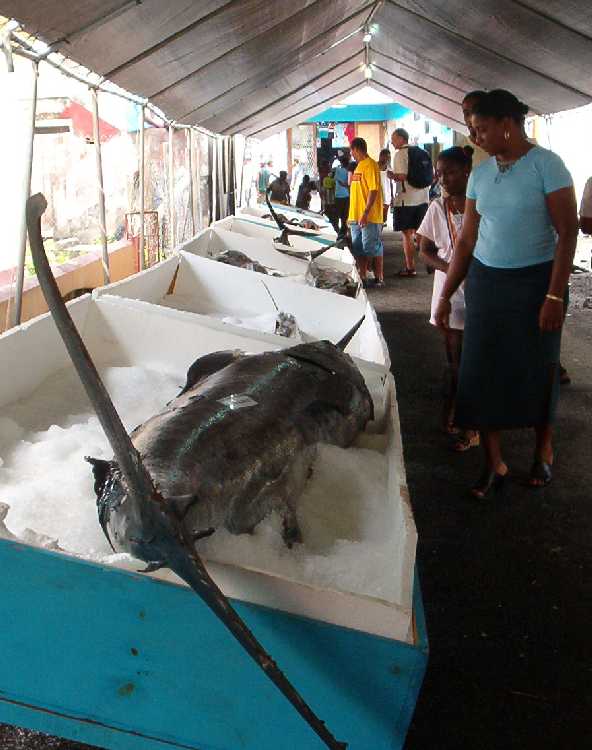 Did you know Grenadians eat a fish they eat call "Robin?"
Fishing net in Gouyave, Grenada's"fishing capitol"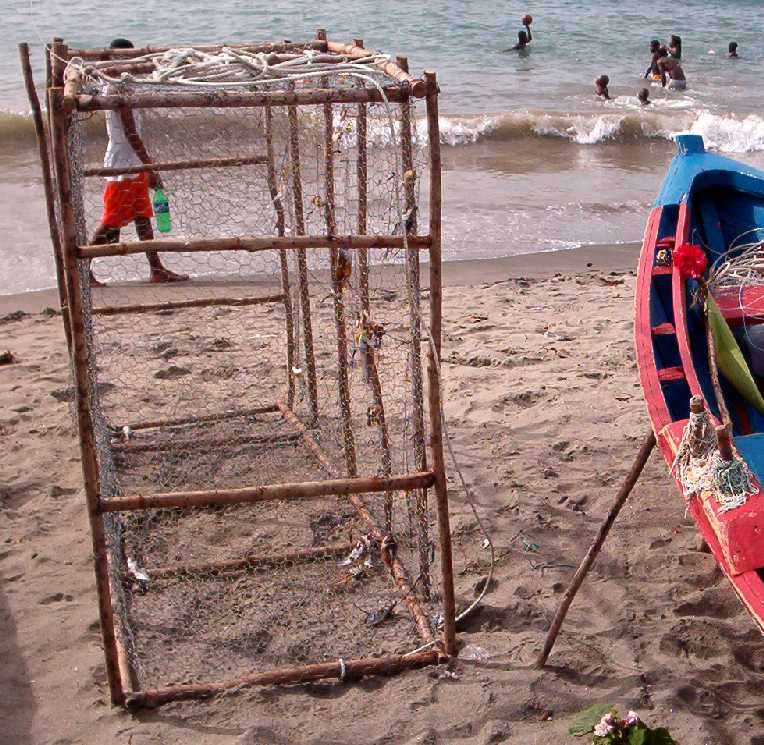 June 28th was the "fisherman's birthday" fete in Gouyave.
EC 68, the group soon leaving.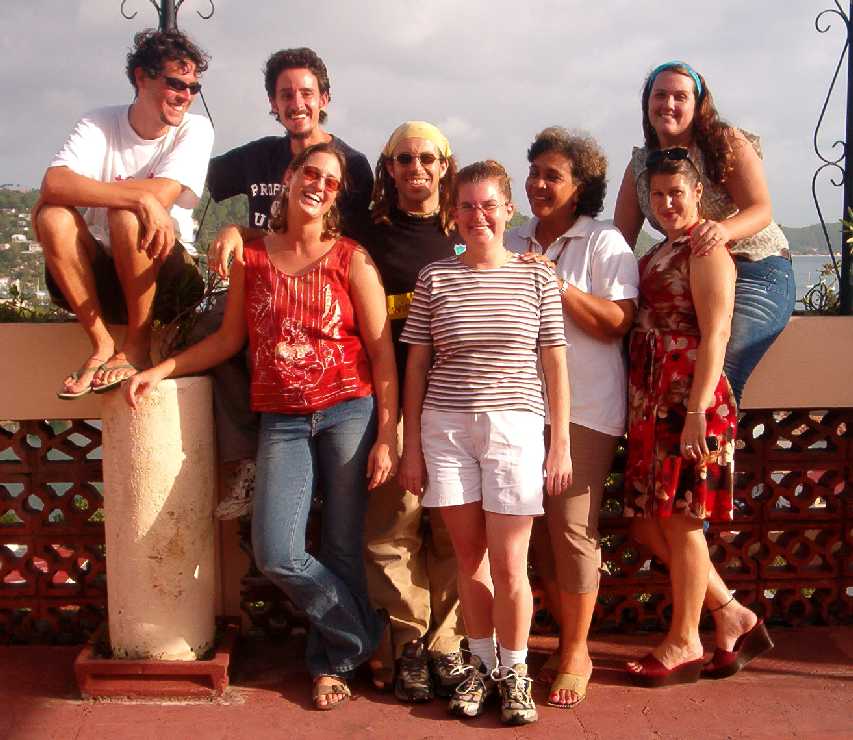 David, Chris, Molly, Charlie, Debbie, Franka (PC director), Carson, Amanda.
My group, EC 69, on my rooftop.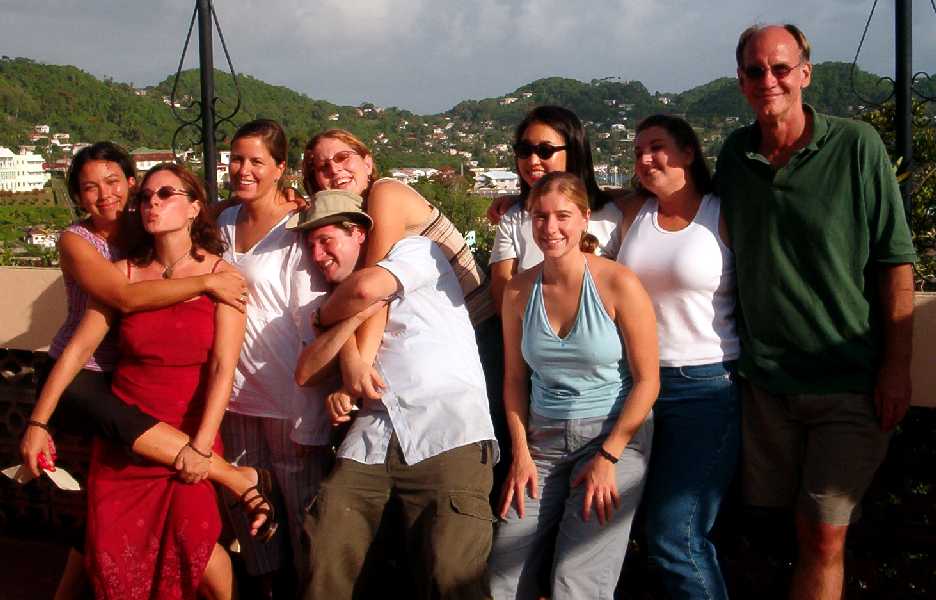 Crissy, Michelle, Kari, Amy, Colin, Betty, Robin, Jenny, RB.
My good friend, Lea, from Denmark.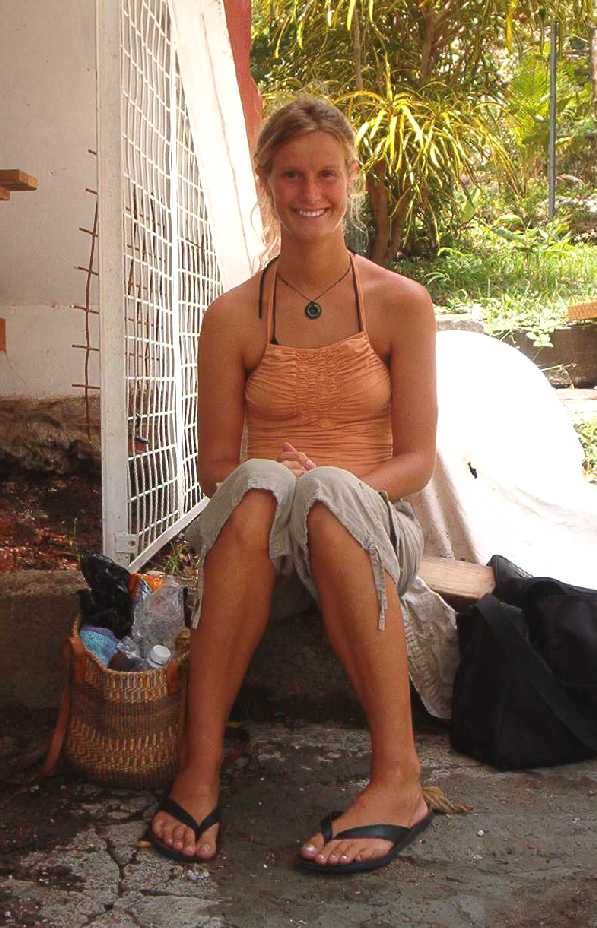 She bartended and worked with orphans here for three months.
Lyndon is from South Africa.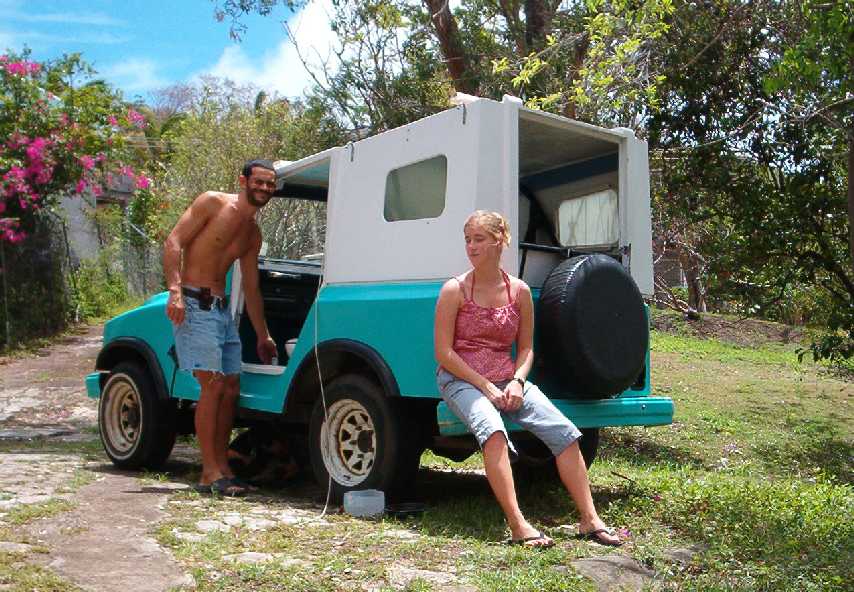 He's a carpenter, an artist, speaks Afrikaans, and has a sweet 'froading car.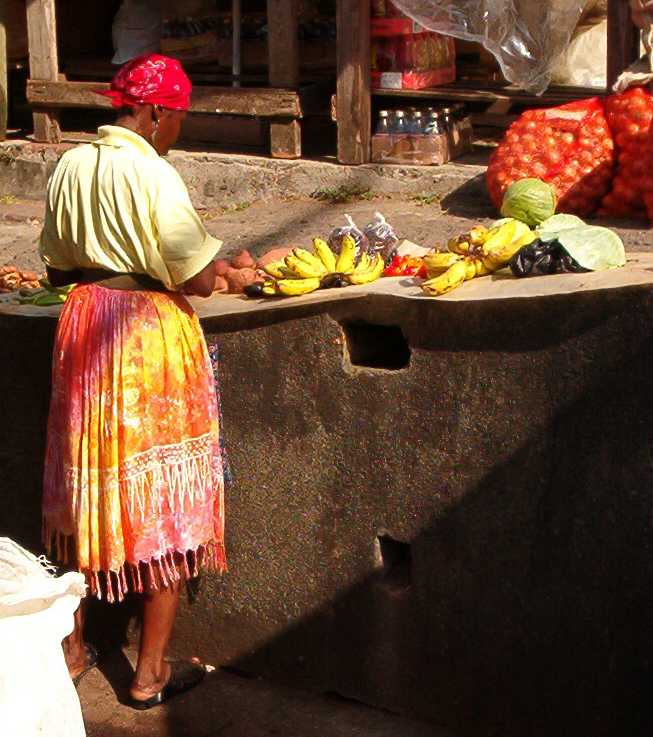 Market woman
Laundry drying on Fort George.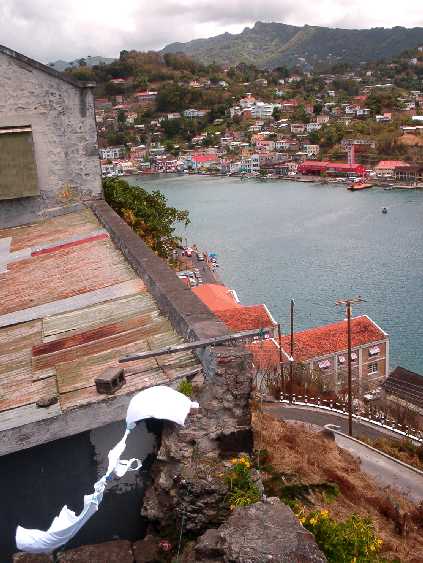 The Carenage and Fire Dept. in the distance.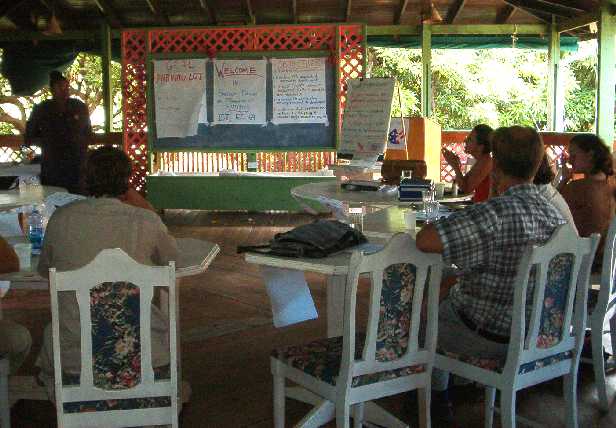 EC 69 (my PC group) at March's in-service training.
Ms. Davies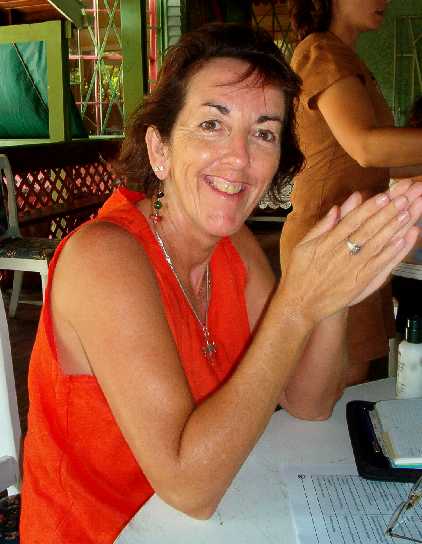 Grensave's executive director.
The Carenage in St. George's.
My house is up on the hill.
Dad at Fort George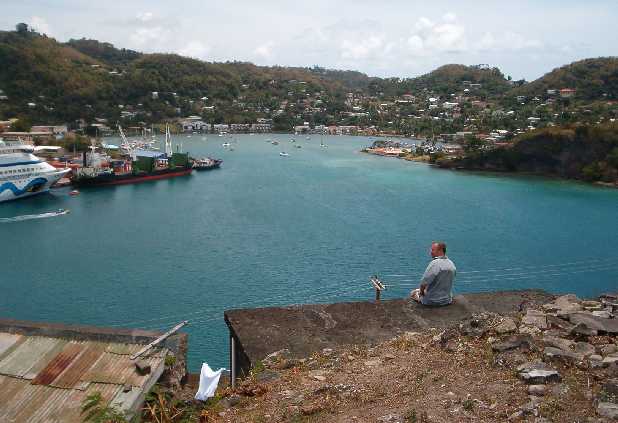 Overlooking the lagoon.
Police headquarters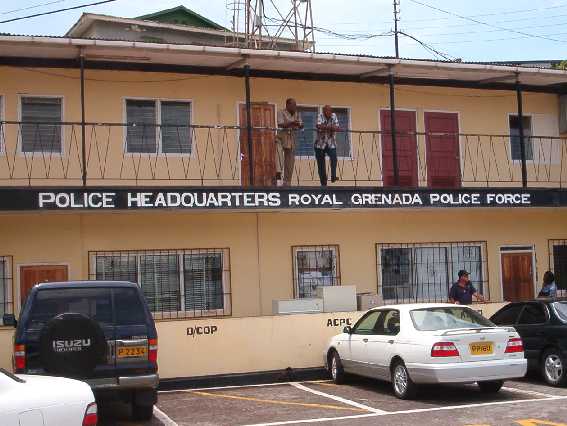 On Fort George in St. George's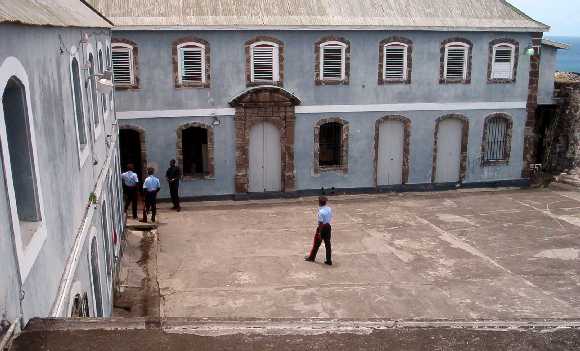 Inside the Fort George Royal Grenadian Police HQ.
Independence Day parade Feb. 7 in the new stadium.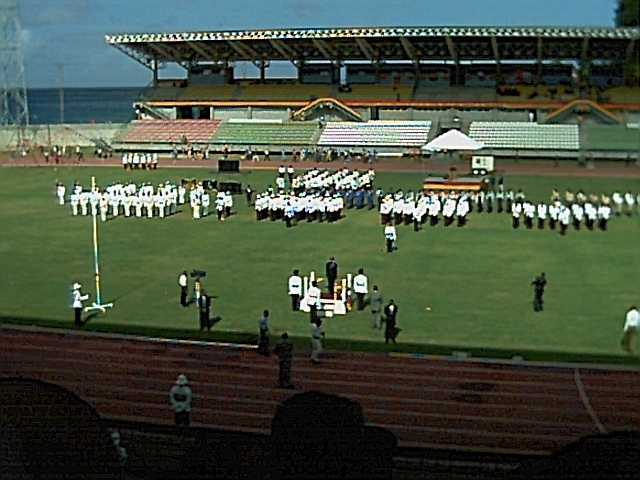 Royal Police, Grenada Coast Guard, Scouts, SSU, and Girl Guides.
Making oil down (nat'l dish) @ Seven Sisters Falls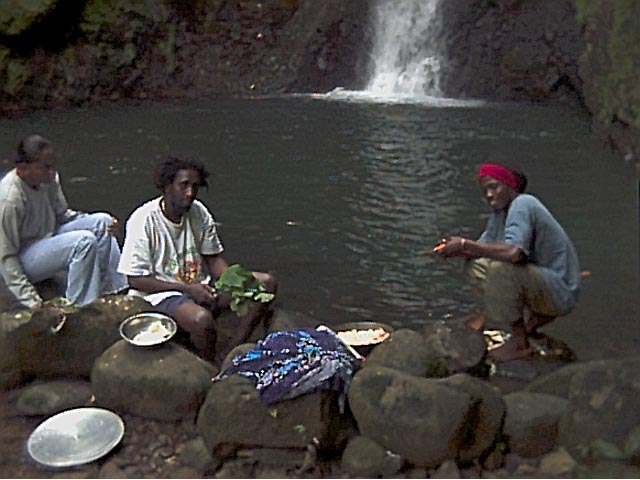 With Sabrina, Devon and Roger, my neighbors .
Some oil down ingredients.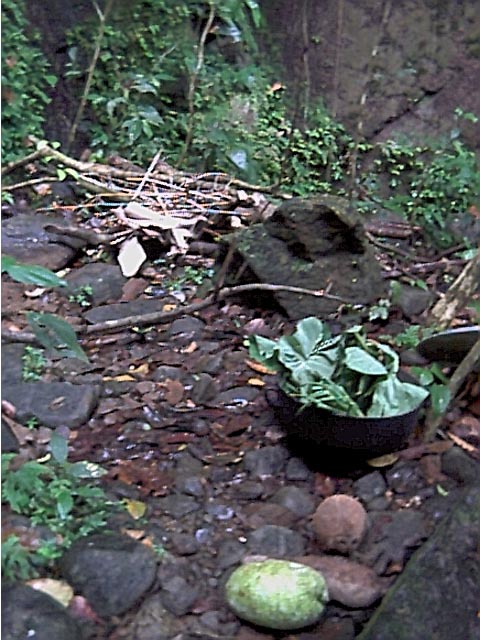 Pot of callaloo, coconut, and a breadfruit.
Roger grating fresh saffron into the oil down.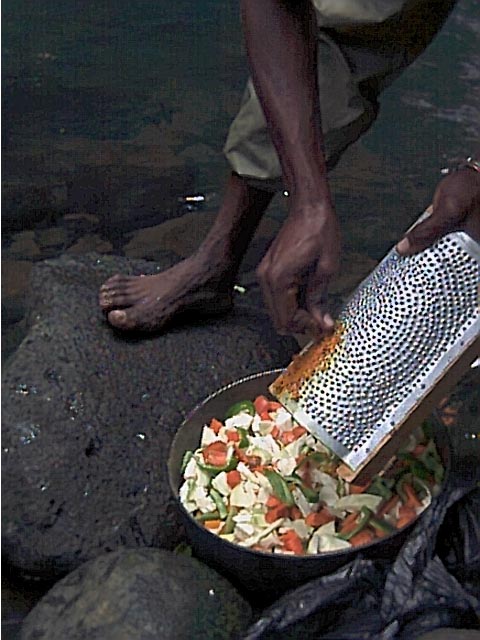 Sajak.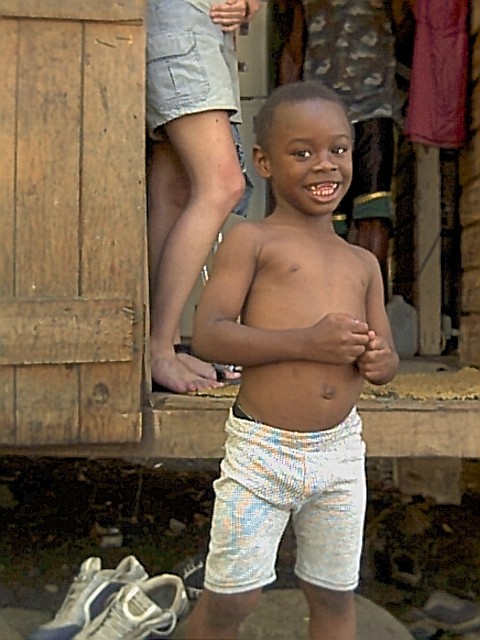 Little boy Sajak, his uncle Carl, and Amy.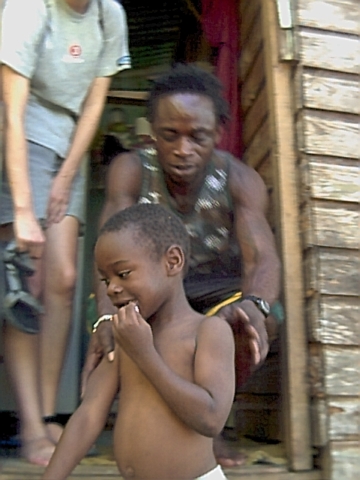 Sajak's mom left for the U.S. to find employment.
Bea Simpson, my neighbor and ex-PCV from 1980s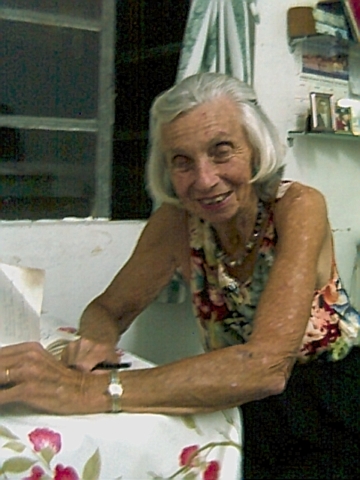 Bea lives here during the cold Virginia winters.
Molly, Tanya Stevens (Jamaican soka singer) and Me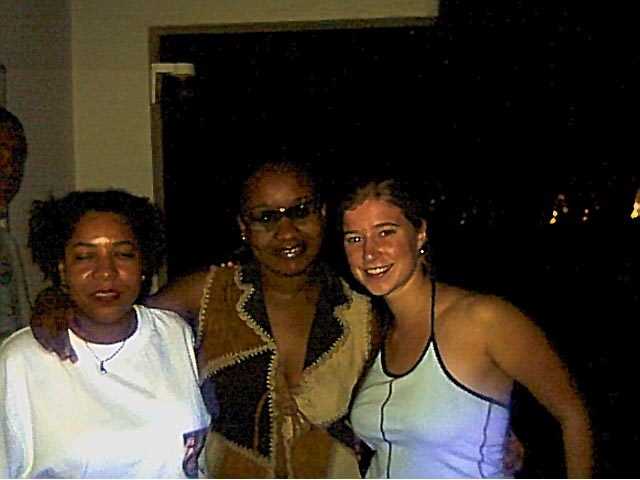 At a concert in January.
All EC 68 and EC 69 volunteers (minus Colin)...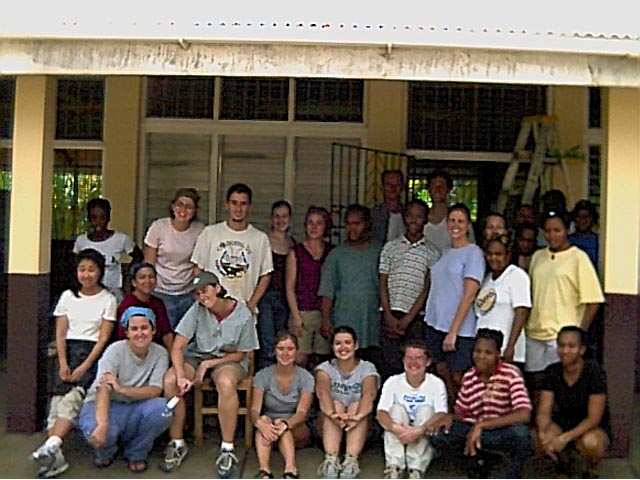 ...after painting a special ed. school in Grenville.
L to R: Christina, Me, Michelle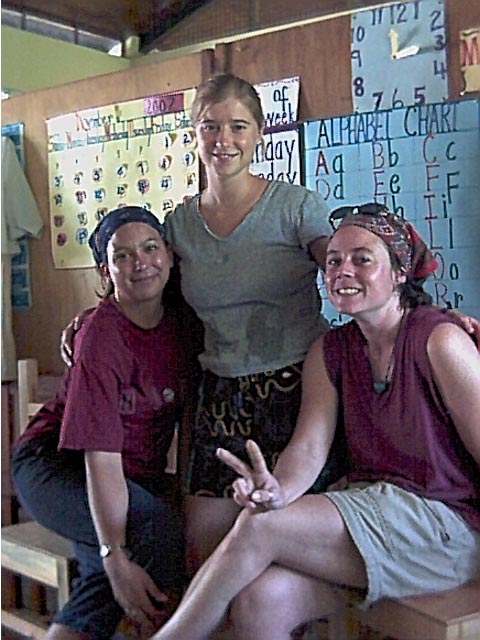 At Carson's special ed school in Grenville.
Chris has been here for 1 yr. Works at a boys home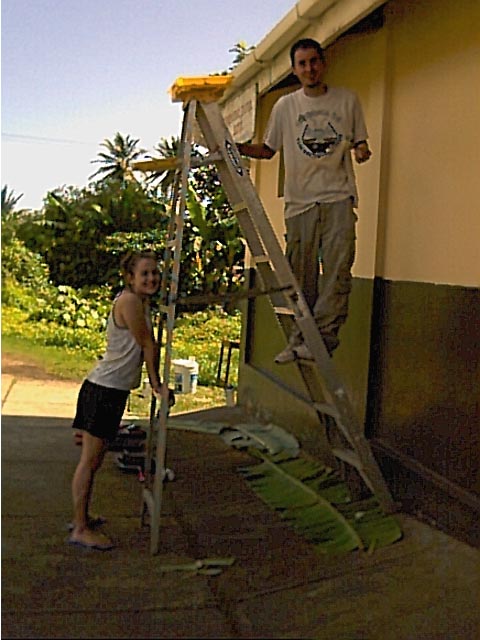 Alexa has been here for 2 yrs. She does special education programs.
Charlie, EC 68 lead volunteer.
Kitchen and dining from the hall facing front door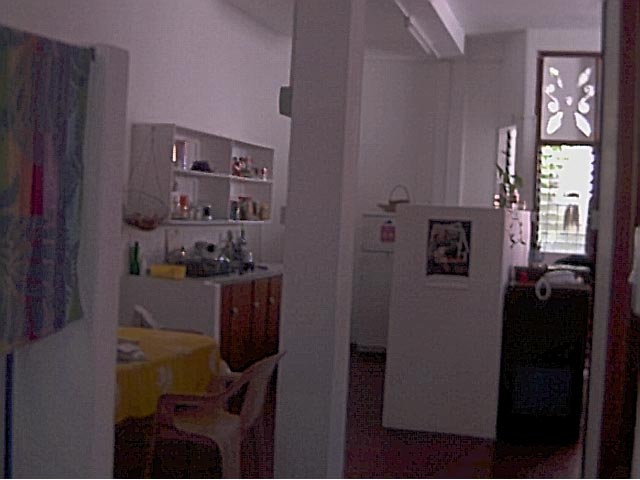 Laundry room curtain to the left, living room to right side of photo.
The hallway taken from the kitchen/living room.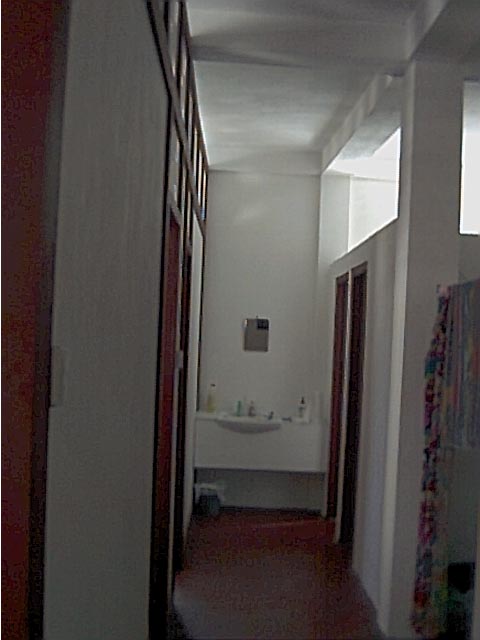 Bedrooms on left, laundry, toilet, and shower on right.
Laundry room.
It's really nice to have a sink so I don't have to use buckets!!!
Living room.
Front of my house.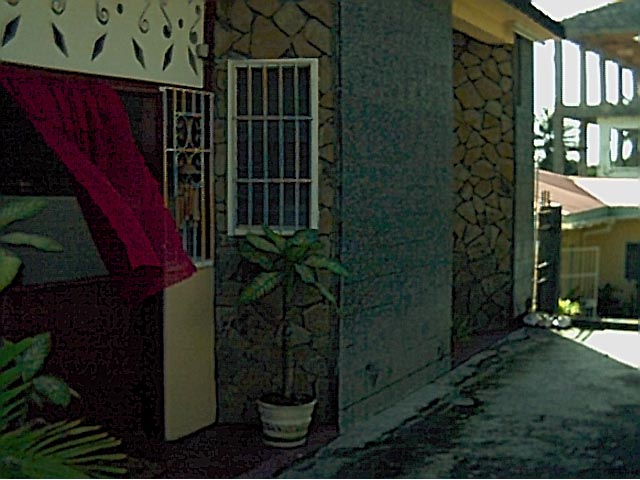 My door on the left, stairs up to the roof around to the right of the house.
Stairs going up to the roof.
The roof!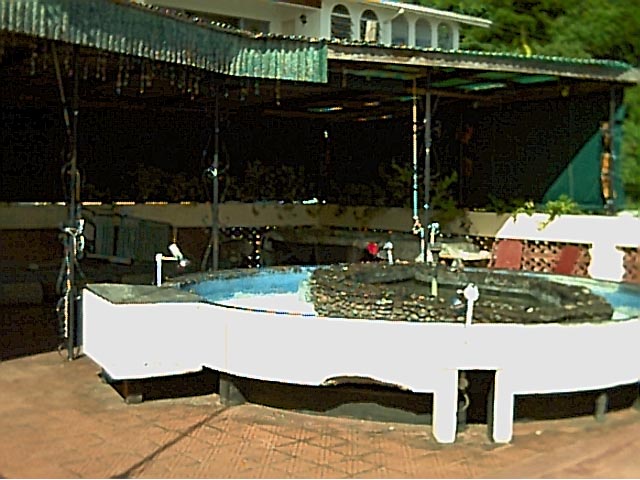 A great place for parties :)
View from the roof.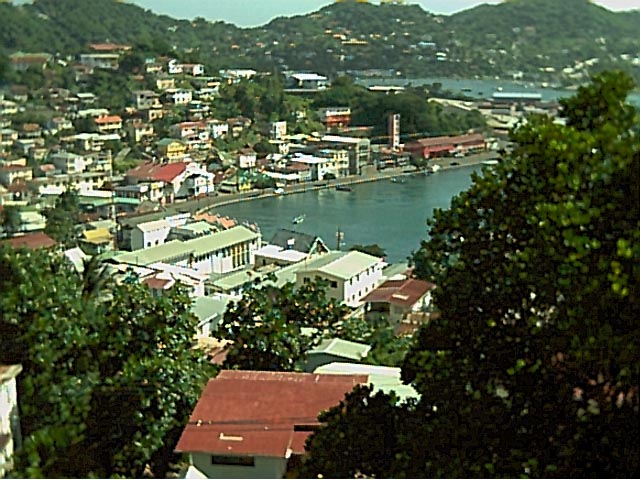 View from the roof
Ummm! Blood sausage stuffed in intestine at the Saturday market.
The market on Saturday mornings around 8. Two minutes from my new place.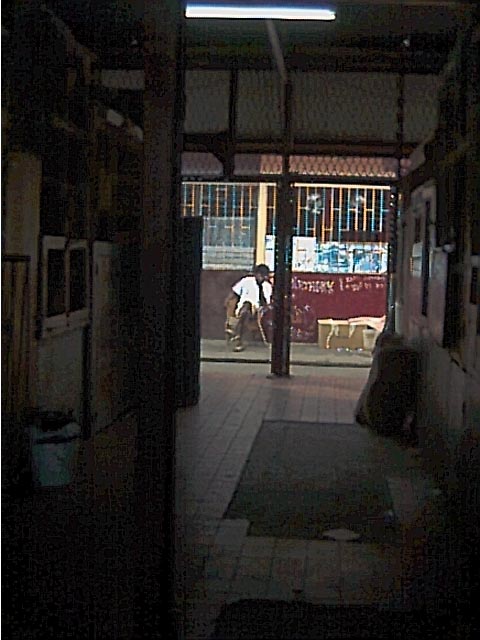 Taking a break during market Saturday morning.
Programme for Adolescent Mothers graduation.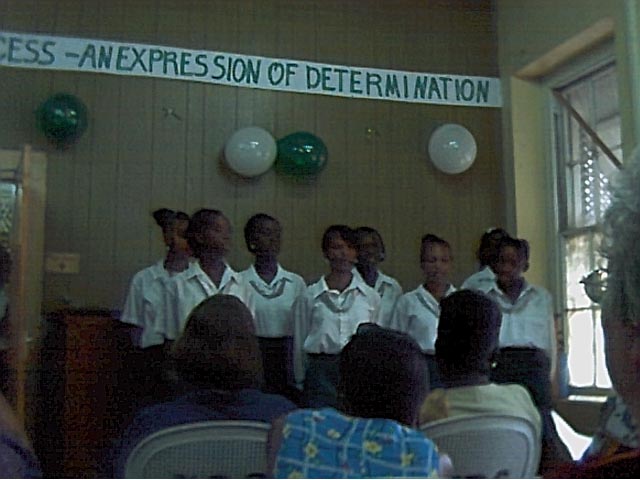 One (successful) Grensave program that offers alt ed for teen moms who can't get into reg ed system
Can you believe these ladies are moms?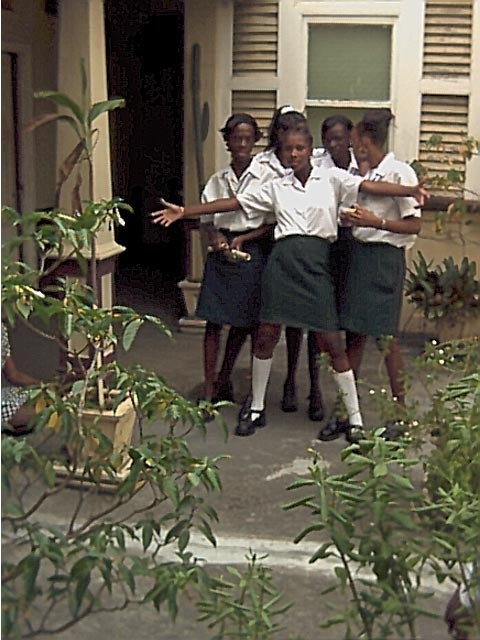 P.A.M. students celebrating after their graduation.
The ordination procession for the new Bishop.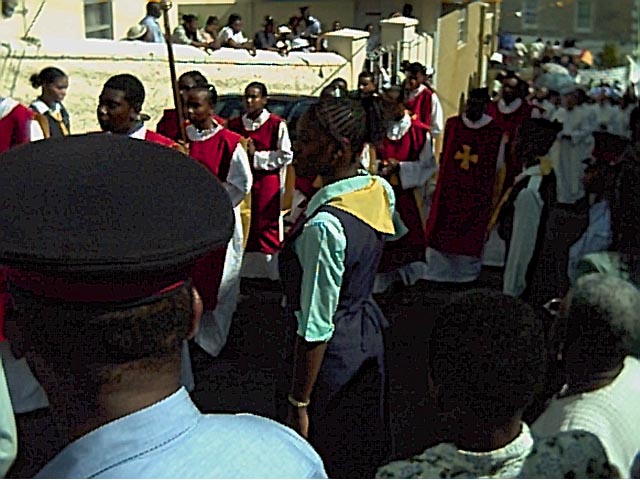 Darius Vincent is the first Grenadian bishop ever.
HA Blaize and Lucas St. intersection, St. George's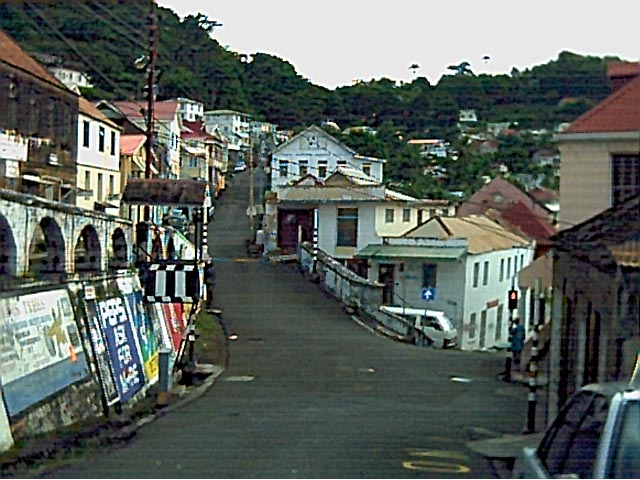 The "Cop in the Box" (middle-left) used to hold a cop who directed traffic before lights came about.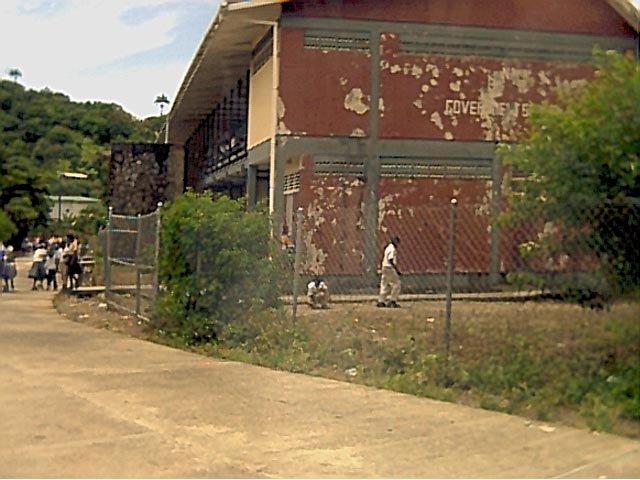 School in St. Mark's parish where Tammy runs an after school program for Grensave.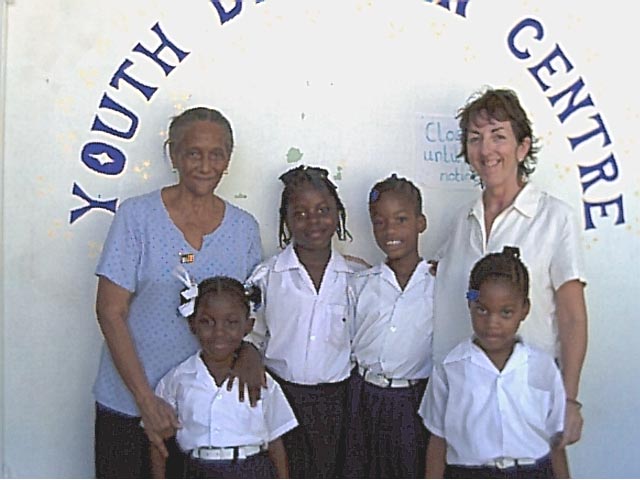 Sister Jo (L) and Ms. Davies (R) with some school girls outside Grensave office I work at.
Nice shot of the Carenage, facing south and Grand Anse beach in the distance.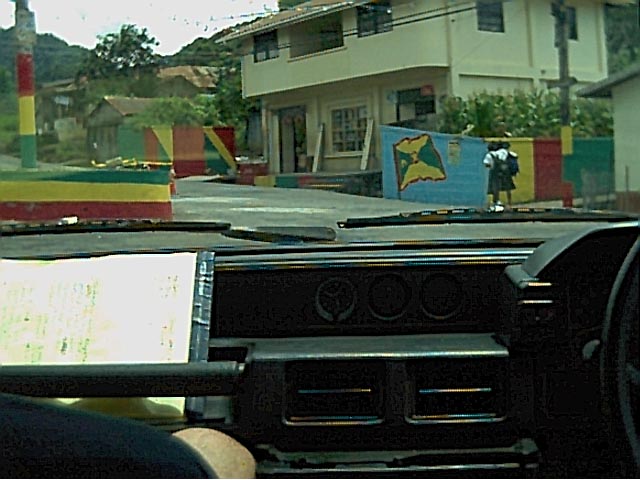 Driving in St. Mark's with Tammy to the after school program.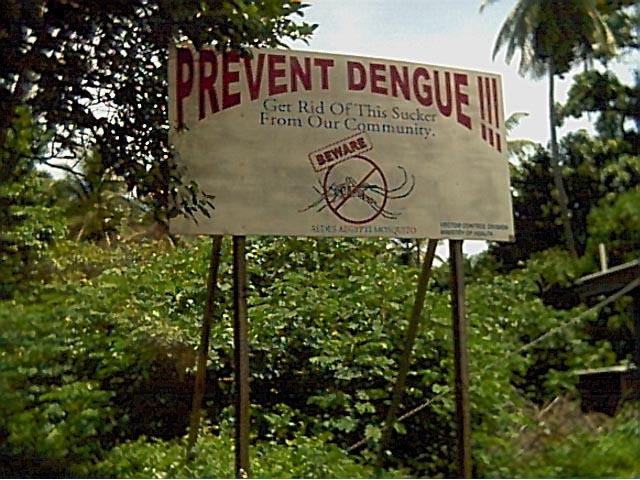 Dengue...a.k.a "Break Bone Disease"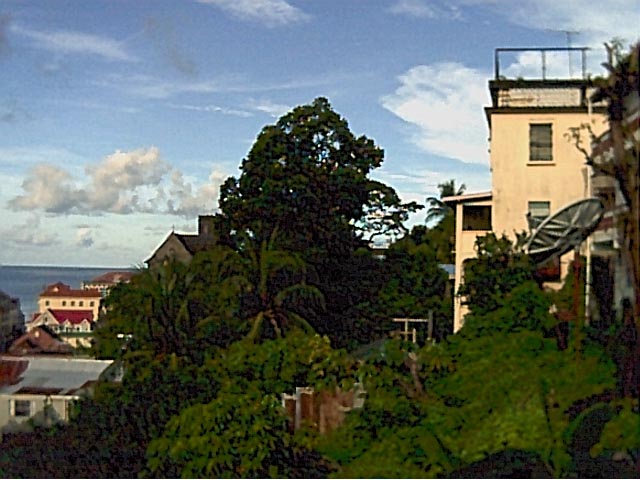 My new place (the peach one) starting Nov. 1 Nice view from the roof!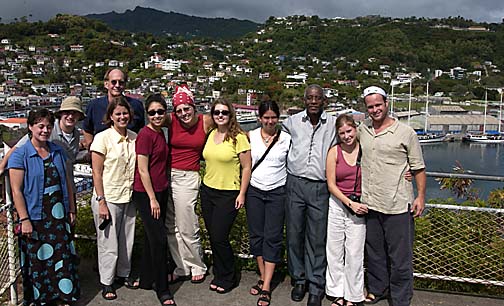 New Grenada PCVs: (L to R) Michelle, Colin, RB, Kari, Betty, Amy, Jenny, Christina, Des, Robin, Ross
Our trainers, Franka Bernadine and Desmond La Touche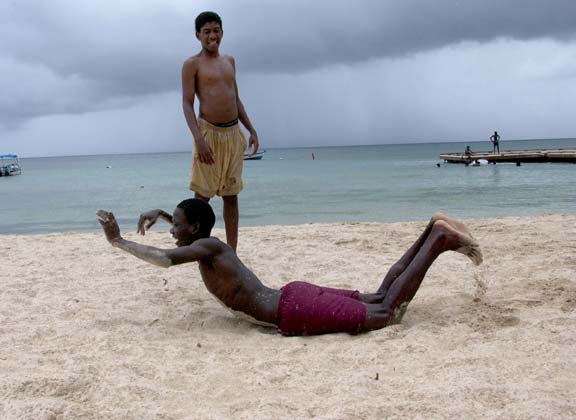 The mile-long, white-sand beach we hang out at, Grand Anse Beach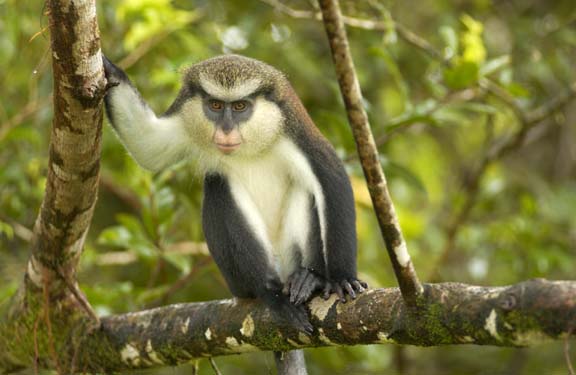 This Mona Monkey came within a foot of me to get a banana.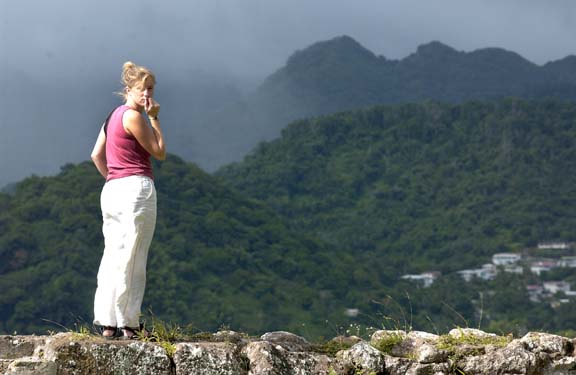 Me checking out Grenada from Fort Frederick.